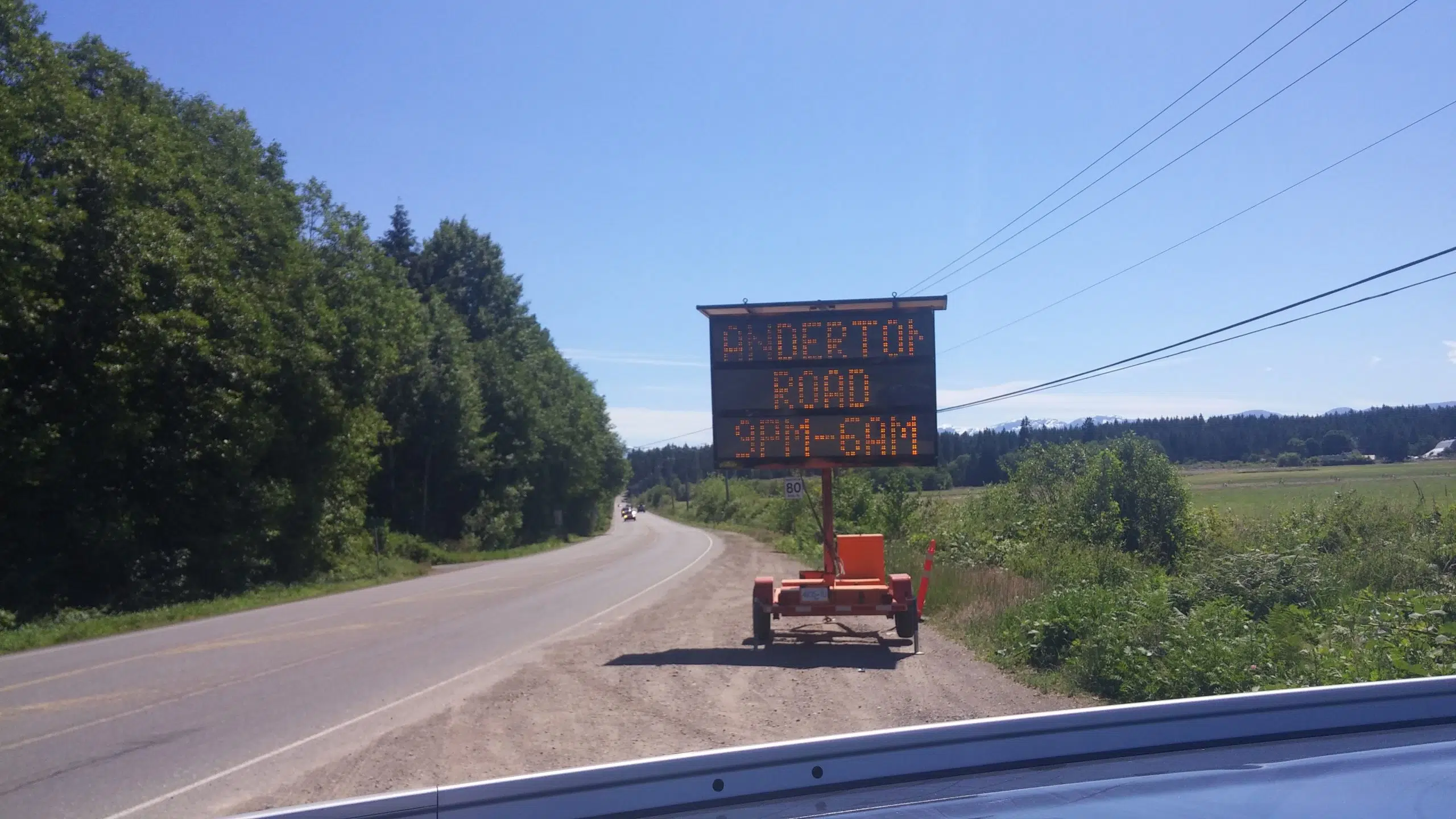 Commuters in the Comox Valley can expect to see some delays along Anderton, Guthrie and Ryan Roads in the coming weeks.
Repaving crews will begin work on Anderton Road from Guthrie Road to the Little River Ferry Terminal, starting on June 26th. Garth Parker, site superintendent, says this section should only take about a week to complete. Parker said there will be single-lane alternating traffic while crews work on this stretch. Parker also stated they will not be doing any repaving over the long weekend.
After completing Anderton, crews will then move to Ryan Road. Parker said they will be repaving between the bottom of the hill, right up to the Military base. Parker noted that they should be able to work on Ryan Road while keeping traffic moving, without resorting to single-lane alternating traffic.
Crews will then move to Comox Road after completing Ryan Road. Repaving will occur from the 17th street bridge, to the Town of Comox sign at the top of the hill.
Parker was hopeful, weather pending, to have the entire project completed by the 3rd week in July.