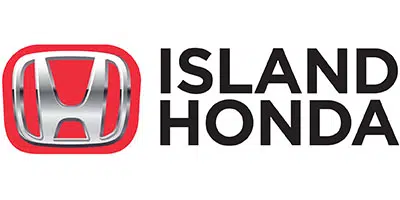 Island Honda and 97.3 The Eagle are celebrating the big Two O – 20 years of the Island's Best Music Mix and 20 years of the Honda Civic being the number 1 car in Canada. So in honour, we want to give you a 1-year lease on a Honda Civic Hatchback LX.
Starting September 10th, we'll be taking the Honda Civic out three times a day, and you'll get 20 minutes to come find us to enter. Get bonus entries for having an Eagle sticker on your car and our app on your phone.
We will also have the chance for listeners to enter online every Wednesday by having the correct answer to where we were on a specific day and time.
Eagle Listener Club members will be given the answer to this question each week. Subscribe to the Eagle Listener Club for the inside track. Click here to join the Listener Club.
We will select 5 finalists each week for four weeks to compete in the final competitions at Island Honda, Courtenay. We will have a total of 20 finalists that will be competing for the car.
All qualifiers must be at the Grand Prize Draw at Island Honda on Saturday, October 6th.  The winner will drive away with their brand new car.
***All qualifiers must be over the age of 19, and must have a valid Canadian Driver's Licence.